January 17, 2022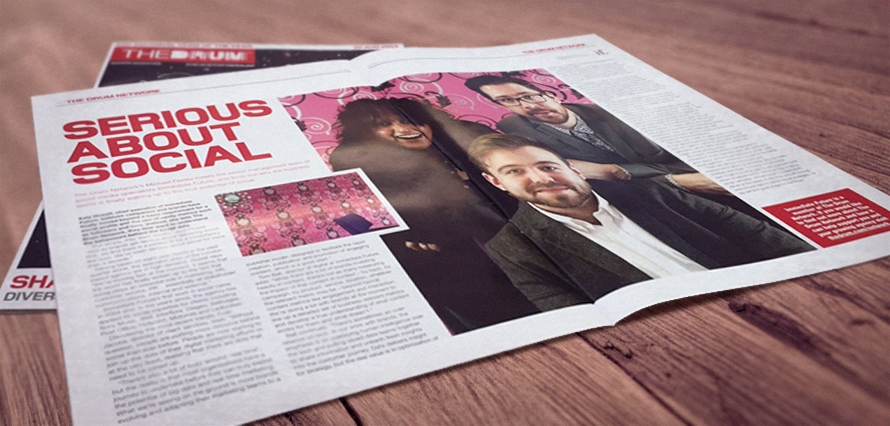 IF headquarters was abuzz with excitement this morning when we peeled open the latest issue of The Drum Magazine and found… us!
Katy, Colin and Tom were interviewed about IF and our data and results-driven approach to social. All three Talk passionately about social from the growing trend of brands becoming publishers and the value in optimising content to drive sales, to the contribution real-time social can make to customer acquisition and lead generation.
Throw in a cheeky little pic (OK, quite big picture) of our senior management team, our predictions for social and a artsy shot Katy managed to sneak in of our wallpaper and you have a succinct summary of who we are and what we stand for.
Here's the link if you aren't able to get your mitts on a copy: https://www.thedrum.com/news/2015/08/07/immediate-future-serious-about-social