By if-admin | June 15, 2015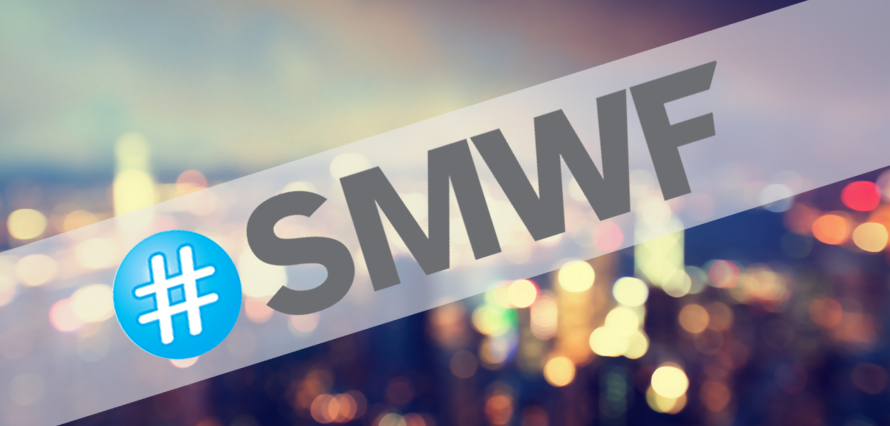 If you are a regular to the immediate future blog or follow us on Twitter then you will know that we were very much behind #SMWF last week. I was there, taking selfies, storming the stage, speaking on a panel but most importantly networking and talking to industry peers about what they are working on, the challenges they are facing and what gets them excited to come into work everyday! There was plenty going on, and a great deal to take in! I have done my best to consolidate my 2 days @ #SMWF into 10 key takeaways, not necessarily new or radical thinking but helps to ratify the work we do everyday:
1. Content, content, content…
Content is king, yawn. But the reality is that "content" is the glue that holds everything together and without stories and assets your social media channels will render flat, lifeless, limp, un-engaging. When @alpereroglu talked us through some of his brand case studies (see below) they weren't so much social media, but about embracing social behaviour, the customer of today. The heartland of the executions was the content created, the audience it was addressing, the story it told, how the story was disseminated, the problem it solved – not the channels themselves. For me though at #SMWF, there was little about the science of content (as I like to call it), not enough about how to measure the effectiveness of content. @SighVeaney touched on a nice metric, looking at the incremental organic reach achieved when spending on paid media.
Measure the incremental organic from your paid activity as a measure of success #smartsocial #SMWF #smw15

— Tom Ball (@tomball1985) June 8, 2015
2. Context is everything – social data, measurement, content, the lot
If content is king, then context is God! @Moorius @crimsonhexagon #SMWF https://t.co/aMWAf0lego

— Guy Purchase (@grhpurchase) June 8, 2015
As per Guy's tweet, via Luke Moore of Crimson Hexagon, this is so true. I'll give you a content slash social media example – tools like Hootsuite surface the top 5 most retweeted or engaged tweet via the platform, the best performing post contained an image. Are you going to make tweaks to your content plan or business decision based on that type of insight? That top tweet contained a picture of a cat which was the variable not highlighted, cats are well engaged on the platform but has no relevance to your brand. The context you really need is to understand of all of the posts through social media, do those that contain images engage users more? Collective data not that based on the most engaged tweet in a given period of time in isolation.
In a more "business decision" example – quite simply reporting an uplift of engagement rates from 2.3% to 3.5% is not in context of the tangible business benefit. What does that mean to the business? What value does that hold? Again, see point 6.
Horrible word alert, but applying the right taxonomies, tags or content to our content, social activity, website interaction, customer acquisition/lead generation/CRM data will help us to build personalised experiences for our customers. Communicating with the through relevance, through context. Remember humans apply context, not machines!
3. Align social media to real business objectives
Any of us falling into the serious social category would have heard this before, again, not ground breaking. It was certainly a fixation for the panel I sat on "Social media's big data future".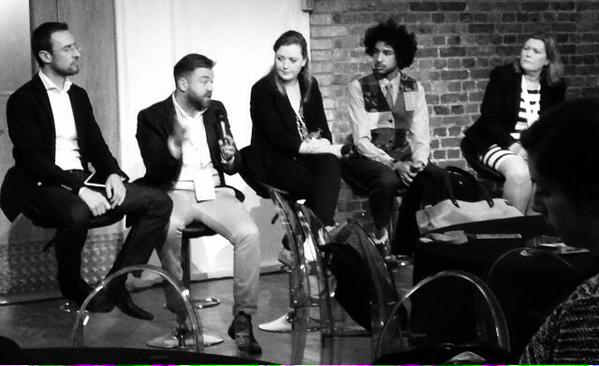 But the reason it keeps coming up, keeps being repeated is because it is not happening yet. There is still too much lazy social media (see point 6) – still lining up to weak metrics such as community size and reach and no real efforts to prove an ROI. Now, don't get me wrong, if you have set out your social media strategy and are primarily the channels to drive reach and engagement benchmarking against other mediums in the same way, the great, thumbs up! The problem is that this strategy does not exist or atleast isn't bought into across the business at a senior level. Therefore when reporting the success of "top of the funnel metrics" and how many anecdotal nice comments and positive sentiment you have, unsurprisingly that is just not enough to justify investment or further it!
4. Test and prove models illustrate social & ROI
@storyjoy @willmcinnes ha were you expecting a formula scrawled on a dorm room window? #smwf – The examples are smart, scale will come

— Tom Ball (@tomball1985) June 9, 2015
Sorry to @storyjoy for my outburst here. But the reason for my frustration is that for some reason when it comes to social media everyone is obsessed around proving ROI, the big all-encompassing non-specific, tar with the same brush version. Who really asks knows the answer to what is the ROI of PR? What is the ROI of our TV advertising? In most cases you would need to look at uplift in sales or enquiries as a metric but there are so many variables at play here, at best it is an indicator. Yet with social media (which by the way you can track through to sale and justify an ROI better than the channels above) everyone wants to complete the answer.
You won't get it, much like you won't from any other channel. However, with smartly planned, well measured test and prove initiatives you can benchmark performance. For example, @JagSharma at Mondelez, who is speaking at our Social Speakeasy event on 9th July (if you are a brand marketer click here for more info), has benchmarked cost of reach on Facebook vs that of TV (including production costs). Smart social.
The case studies shared by @willmcinnes at Brandwatch also detailed some lovely "test and prove" examples and not just in marketing. See the rest of the slides below!
5. We have reached social media maturity 
Head to slide 9 for Social Media Maturity model!
Look at the chart above and think about your organisation. You want more money to invest in social. You want more head count to support the efforts. Your teams are aware of the impact, the opportunities and the risks too, hell some of the teams have been bitten on the arse by a social 'crisis' too. You already invest, already brought in to some extent.
Familiar? So at this point the wheat separates from the chaff. The 'out for a quick buck' or bandwagon jumping hot air blowing independent consultants drift away somewhat. The industry has grown up, and it wants serious folk in charge. Get motivated for the next phase and move beyond the trough of disillusionment, read the point 5 again!
6. Lazy social just won't wash
Lazy social just won't wash, time to get serious Linked to the point below, because we are are reaching/have reached a level of maturity in social media, more is demanded of us as professionals. In a digital age, where the ability to measure and analyse data sets is prevent and hugely beneficial – we expect more of our teams too, we expect results. Now, for me this move comes with a great deal of hot air, I heard limited details example of what I would call smart social – highly measured, data driven with tangible results – still a bit anecdotal, light and fluffy.
This is a call to arms more than a learning – as a social media professional it is on you to bring solidarity, clarity of direction and seriousness to your role and the role of social within your organisation. If you are justifying your activity through  off the shelf automated reports with weak metrics, your lazy! If you use pictures of cats to improve vanity metrics in those reports, you are lazy! If you have no ambition for social beyond the 'social ninja' in the corner in isolation who manages your channels, you are lazy! Time to get out, go for a run, lift some weights, do some yoga, read a book and get serious!
7. Maximising social media around B2B industry events works!
Utilising social media around events works, trust us, we have been doing this for our clients for a while now, maximising the impact of in-person events using social media. We set objectives for the event and we hit them. With a very limited investment we tapped into millions of impressions across the world and got our name out there! That's what we wanted. If you want to know the detail then you'll have to join our upcoming webinar Owning Your Social Moment or take a peek at one of our archived webinars on The Secret to Social for B2B events
#SMWF @alpereroglu keynote underway about social and notion of celebrity. Tweet us if he drops one of these words pic.twitter.com/dnV1tbkJV1

— immediate future (@iftweeter) June 9, 2015
The buzzword bingo content was an example of real-time engagement from the "back at base team" hooking into the event
8. Allthingshair.com – think social behaviour not social media
Not going to explain this one in detail, just an awesome case study, watch the video! Looks at "social behaviour" of the customer of this generation, solves a problem, and ties it all back to business benefit. Several hand clap emojis. Great work from @alpereroglu and team.
9. You really do have to pay to play. But do it the right way
The message should be loud and clear now, you do have to pay to play.
When your content is doing well, use paid media to amplify it. Ride on the crest of the wave! #SMWF @charlienin #contentmarketing

— Glen Gilmore | 🌻🥽Metaverse 🕳🐇 (@GlenGilmore) June 8, 2015
But with the right context, and a focus on communicating to audiences in their tribes, or niches and not being lazy then we can achieve a great deal more with paid media than blanket ad unit buys with the platforms. Dark posting on social channels allows to segregate our message and communicate to subsets of our existing community, whilst using pay to amplify that same story and message to lookalike audiences. Simon Veaney summed it up perfectly in his keynote – "fewer, bigger, better". Just to clarify this is referring to fewer posts, not to focus so much on a content plan which insists on content for content's sake, posting multiple times per day. Bigger, re-weighting paid media and organic seeding against these fewer posts, ensuring they reach more people rather than spreading thin across multiple posts. Better, the results, less dilution more impact!
Lovely lovely insight via @SighVeaney – 'fewer, bigger, better' #SMWF15 #SMWF pic.twitter.com/N2xFB7mjOH

— Tom Ball (@tomball1985) June 8, 2015
10. Taking #100 selfies is hard!
I'm not very good at taking selfies to be honest. Not my forte.
Work shop selfie! @broomfis @sbalsomeynon @juliergs @neoseoit @thisteresa @JasonPWills #100selfies #smwf pic.twitter.com/FihVZdeJUa

— Tom Ball (@tomball1985) June 9, 2015
👍👍👍 hero that is @rachkneen although we are missing @Charliekneen !? #100selfies #smwf pic.twitter.com/fRnn6oTpHH

— Tom Ball (@tomball1985) June 9, 2015
#panelselfie #SMWF #100selfies pic.twitter.com/LYWoLvA9K7

— Tom Ball (@tomball1985) June 8, 2015
So I cheated, got on stage, and got the final shot, well over 100, job done!
Right no more selfies #100selfies #smwf pic.twitter.com/CYMEcmGTRK

— Tom Ball (@tomball1985) June 9, 2015
My advice, get a selfie stick! Especially if you don't have long arms thanks @alistairtweet for pointing it out by the way. Seriously though, thanks to those who got involved with the #100selfies quest and pleasure to meet you all at the event!