By if-admin | February 12, 2016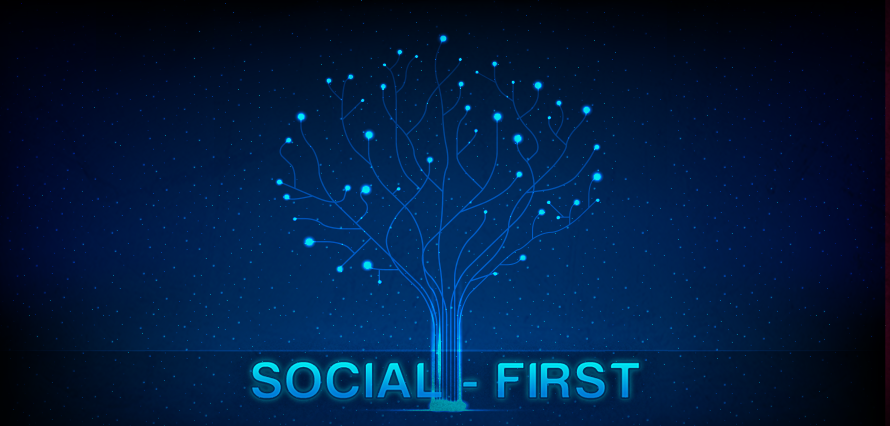 Recently Guinness launched a new advert but instead of the ad creating a perfect storm stemming from TV it was actually Instagram as the medium of choice. Guinness opted for the new 60 second ad placement in a bid to engage a younger audience, branded content has the most impact through social when it is new and therefore the opportunity to seed the 60 second ad first before it airs on TV.
On this occasion "social-first" means literally just that, in that the ad is released on social before TV. But what does it mean to be truly social-first? It is something that gets bounded around a lot at the moment. We believe it is more of a mind-set, a way of thinking with some core principles at the heart of it…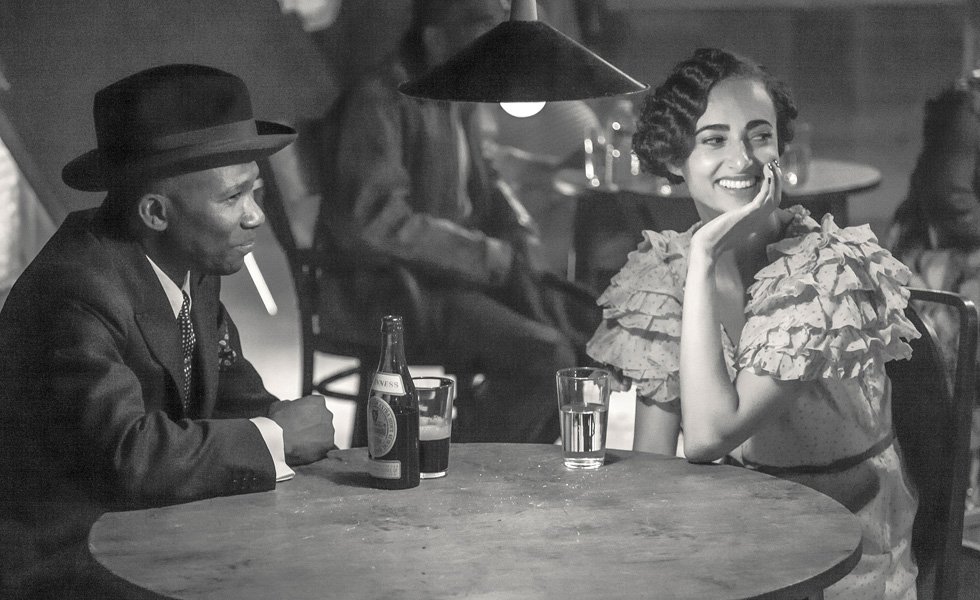 Image source: Marketing Week – Why Guinness picked Instagram for its social first 60 second ad
Audience first
This is the key. This could be creating campaigns in an audience focused way (we still see a number of B2B brands talking product or solution first), or at the next level carefully segmenting audiences to create more honed, relevant messaging. The principle is not new but still not necessarily religiously followed and often social media efforts can still feel a little catch all and broadcast.
Understanding the "who" alongside what you are trying to achieve will help to shape the "what", the "how", the "why", the "when" all crucial for achieving cut through and resonance in social and success of your approaches and campaigns.
Of the moment
My colleague Mr Jacobs wrote a wonderful piece on micro-moments of late, I'd urge you to go and read. Another term that has kicked off in the last 12 to 18 months, largely thanks to the success of Oreo's "dunk in the dark" efforts around the Superbowl all those years ago. The difference between micro-moments and the Superbowl? Being of the moment doesn't mean necessarily wrapping in to a big TV event or hijacking a trending news story, quite often it can be mean every day moments. The team were at a Twitter conference and they shared the platform came alive with mentions of coffee between 10am and 11am (UK of course). Makes sense, but this is still a moment and an opportunity to join the conversation. The moments you choose to own as marketers are up to you…why not stop over and take a look at my webinar from last year on owning your social moments
But remember this. In an instantaneous world where the customer has the highest of expectations, timing my friend is everything…
Be human
We are not robots. Your customers aren't stupid, they are savvier than ever. Particularly, this "millennial" lot. Brands are people too. Well kind of. When we communicate in social we expect a human response and therefore as brands there is responsibility to understand quite how that means. This comes up a lot for us when consulting around customer service and moving from a very standardised, templated approach to one there is freedom to communicate and trust to do so in an open platform where responses are open to scrutiny. Think of the social customer service winners, those like O2 and Argos they are framed for mirror-matching language and communicating in a human way.
Be relevant
This really links to my understanding the "who" of earlier on. The intersection between the "who", shape the "what", the "how", the "why", the "when" and what the customer wants to achieve is where the point of relevance lies. We can't be truly relevant to the customer without considering what we as a brand would want out of the engagement but we might need to lower expectations slightly and look at a more long term view of what role social plays in the business. All communications can't lead to sale or a direct ROI…
But by being truly relevant and hooking into the needs and desires of our audience, the language they use, the context of their situation and meeting that with creative messaging that appeals to them on an emotional level the results from social (in terms of increased engagement, reach, customer interaction, perception) will be exponential.
Think at (the right) scale
One on conversations are the holy grail of social. The epitome of relevance and being human. But in marketing, one on one conversations even at some scale are both costly and not impactful enough. This is where we talk about paid social. The opportunity to connect at scale with segmented relevant messaging through social is fantastic. The creative opportunities through the platforms with the variety of social ad units which drive two way interaction are very exciting.
But to be truly relevant to an audience, you must do so at the right scale or you are not going to be changing mass perception, driving any kind of market penetration or getting results of the right level. And as marketers, that is vitally important to our existence…
Optimised for platform
The nuances of each social platform and hell, each individual execution within the platform are huge. There is much more at play here than 140 characters for Twitter (although that is soon to change too probably). By optimised I do mean in context of the behaviour of the audience in that platform and in context of the behaviour you want to drive from them as a target.
Thinking in a social-first way may well drive you not to use social in the first instance or even at all!
But know this, lazy optimisation of communications in social platforms = less engagement, less results and even backlash.
Creative storytelling
The depth of storytelling through increased consumption of video in particular is a huge opportunity of social=first thinking marketers. Let's take the Guinness advert as the example here. The ad is the latest instalment of the brand's campaign "made of more", which depicts the story of John Hammond who discovered musicians such as Billie Holiday and Aretha Franklin. They are combining 60 second teaser ads on Instagram with tastemakers and brand advocates, encouraging them to share with like minds before turning back to TV to the masses, The swell and depth of messaging is met both top down and bottom up. They are continuing the story linking together PR, digital and further social activity to develop the story.
Sequential storytelling. One post can have enough bite and cut through to drive action but stories of this nature our best thought of as flower bed created multiple seeds planted over time. The power for marketers to tell the stories in creative ways, and in some case completely re-imagined, through thinking social-first is unbelievable, particular when the approach is fully…
Integrated
Social-first certainly doesn't mean social only. The best campaigns you will hear examples of are all fully integrated across channels as with the Guinness example above. Outside of campaign thinking, the best brand and customer experiences are seamless across all channels.
We have a saying at immediate future – "social is leeky". It seeps into the cracks and departments everywhere in a business because it is just part of how the average human behaves – it cannot be isolated to marketing, PR, customer relations, HR or any other department.
Remember what you do in marketing from a social perspective has an impact on social from a customer service perspective (one example of many). Get collaborating!
Transformational
We are in transition. Some call this digital transformation. I have heard "marketing transformation" being used now too. To be honest it doesn't really matter about the wanky (yes, I said wanky) buzz term we wrap around it.
Most of what we are trying is new. It could be new to the world, or new to the business we work in, new to the way we have worked as teams or just as individuals…
But if it is not new and not transforming then you are not being social-first. You are probably just putting out a few tweets…. good luck to you, the exciting stuff is happening over here >>>> social-first<<<<<
If you want to read a little bit more about a few social-first strategies or thinking here are a selection of some nice reads
Social-first is not just for Christmas by Olly Honess at Cubaka https://www.prweek.com/article/1374289/social-first-not-just-christmas
How social-first publishing makes content more effective from Flockler
https://flockler.com/blog/how-social-first-publishing-makes-content-marketing-more-effective
Why Guinness picked Instagram for its 60 second ad https://www.marketingweek.com/2016/02/02/why-guinness-picked-instagram-for-its-social-first-60-second-ad/