June 14, 2022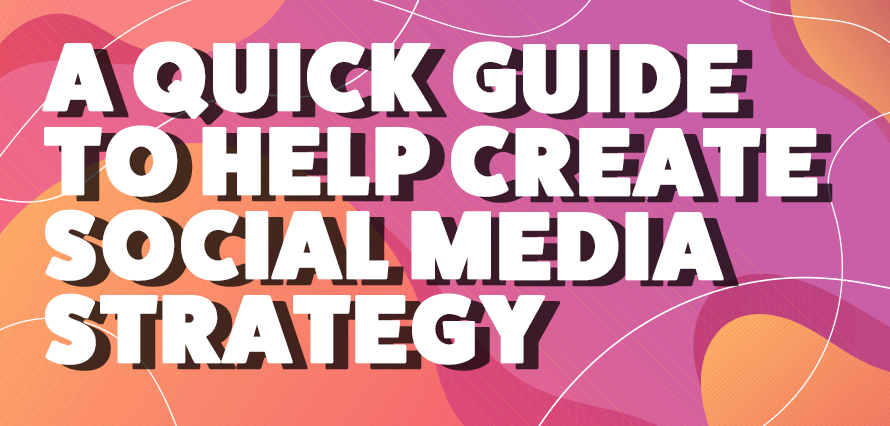 63% of customers who research companies online tend to choose brands with an established social media presence. Social Media has a huge potential to reach customers, support businesses' wider objectives and increase sales. In today's blog, we discuss 8 easy steps that will allow you to create an effective Social Media Strategy.
Set S.M.A.R.T Objectives and Track the Relevant Metrics.
Using S.M.A.R.T goals will help you to effectively measure your success and Return on Investment. S.M.A.R.T means that goals must be Specific, Measurable, Attainable, Relevant and Time-bound.
Focus on metrics that can prove their real value. Sanity metrics such as engagement, click-through and conversion will show the value of social media effort and help benchmark performance.
Goals may vary by platform, but they should always be aligned with your overall marketing objectives.
Research your audience
Understanding your audience will allow you to improve targeting and to tailor content to their specific audience interests. Gather data on your customers and create personas based on audience age, location, income, interests, social media behaviour and interactions.
Understand your competition
Gathering data on competitors will allow you to identify trends, understand what is performing well and what is not and what are the general expectations in the industry. It can also help you identify platforms where your audience is underserved. Social Listening is an effective way to monitor your competitors in real-time.
Perform a social audit
Make an overview of your current performance to identify successes and main challenges and benchmark against your competitors.
Set up Accounts
Once you have decided what channels to use, create a strategy for each. Different platforms have different purposes, Instagram is, for example, the best for posting visuals while Linkedin is great for informative content such as blogs and product/services promotions.
Determine your Content Mix and Create a Social Media Content Calendar
Having a plan of when and what to share can maximise your effect. Social Media Calendar lists the dates and information about content such as format, links etc. Marketing content mix, in turn, makes sure that your content supports your wider business goals. It outlines what % of content should drive traffic, support leads or improve brand awareness.
Create Content
When Creating content make sure it is aligned with the channel's purpose. This may involve some testing to understand what is performing well.
Track Performance and Make Adjustments
Regularly track the performance, re-evaluate and make adjustments based on the results. Testing allows for improving your marketing strategy in real-time.
Social is becoming increasingly competitive, so you must have a strong strategy to remain effective. Contact Immediate Future today if you want to build a social marketing strategy that will boost your engagement and help you to stay ahead of trends.
---
Read more about…