November 22, 2022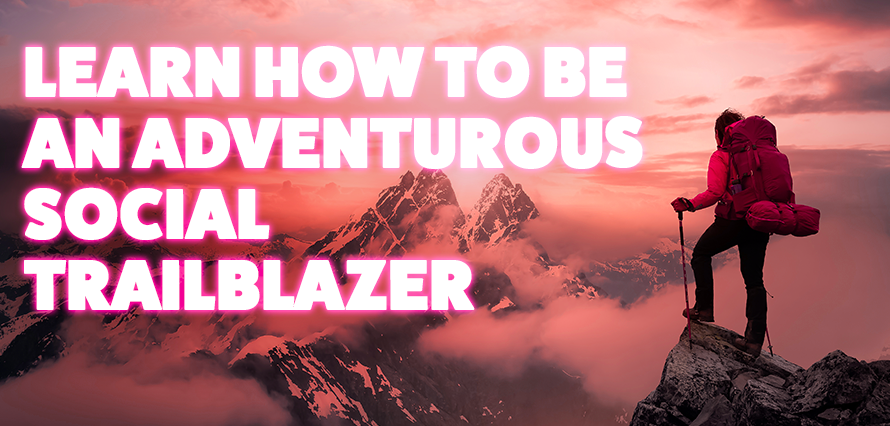 At our recent B2B Social Trailblazers Summit, we explored what the future may hold for businesses and buyers alike and discussed why a more daring social media strategy is essential to deliver impressive and quantifiable results. If you want to be remembered, your content must be compelling, or your brand will fall flat and be easily dismissed. Right now, there are 58 million+ companies on LinkedIn alone, which means the competition is fierce. In today's blog, we dive deeper into what it actually means to be a social trailblazer.
🏔 What is a trailblazer?
By definition, a trailblazer is a pioneer, blazing a trail to guide others and forging a new path to prove that it's possible. A trailblazer is creative, innovative, and never afraid to take risks.
🏔 Are you a social trailblazer?
Assessing content published by brands across the industry will give you better insight into determining your current path. If your assets are the same across multiple platforms, you might not be a trailblazer. If your messaging doesn't differ by platform, you're definitely not a trailblazer. Everything starts to look like the same company, which means you aren't thinking hard enough about your audience, their various interests, and what might be keeping them up at night.
🏔 How can you be different?
Be bold. Stand out from the crowd. Ask the right questions at the right time.
Go live! Live content generates 27% more minutes of watch time than on-demand video.
Stop talking about what your business means to you and focus on why it matters to your audience.
Becoming a social trailblazer can unlock insane potential for brands. There is a much greater risk of failure if you're not evolving, meaning you'll be left behind and lost in the wilderness with all the other basic content. Even if your audience is always in buying mode, you won't get very far if you're not engaging them at least 5 to 8 times before requesting an action.
If you can find the why, you can find the way. Do you still need help blazing the trail? Reach out today and learn how we can unlock your B2B pipeline on social.