By Katy Howell | January 11, 2021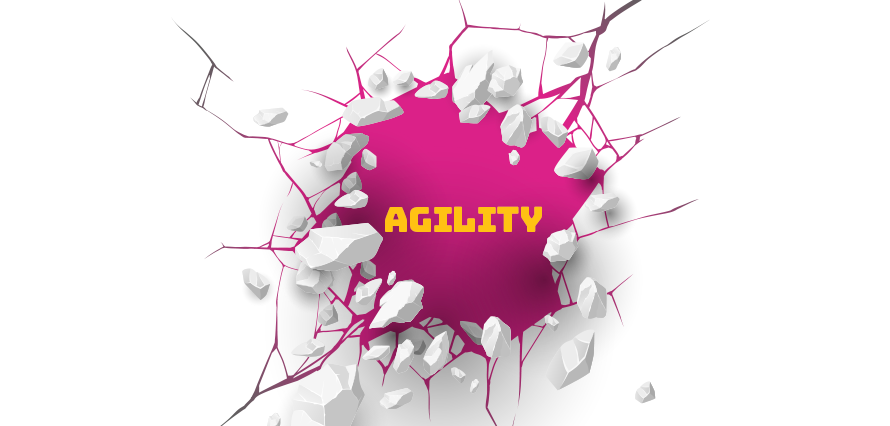 New year, new… well, nothing? If you're feeling like nothing has changed and the world of social media is as exhausting as ever, we've collated a few best-practice thoughts for you – you're stronger than you think!
Be agile, not fragile
Change is the only constant… who said that? Me, just now. Well actually it was Heraclitus the Greek philosopher, and by anyone's reckoning, the last 12 months have had their fair share of changes. At any time, a change in your sector or industry can happen overnight and throw your equilibrium through a loop – BUT! If you've been a sensible Simon and got organised, you can be agile.
Get your strategy in place – what are you trying to achieve? What are your objectives and KPIs and why?
Organise yourself – filename conventions and folder structure might not seem very "fun" but future you will be grateful
Do the work – prepare content which can be flexed and used in many situations, try to figure out the pain points your audience have and address them in advance instead of firefighting
Ask for help, build community
People who work in social really understand that you can't know everything all the time, and they are natural collaborators. This means there's a HUGE community out there where you can tap into expertise in certain areas, or just get some new ideas. On top of that, you can build a branded community which offers benefits to the business such as self-regulating customer services, UGC generation and feedback for your L&D.
Building a thriving branded community takes time, effort, and more personnel than you might think! Some studies say 30% of online communities are managed by just one person @citizenwatt tells you why that just isn't enough our episode of #SeriousSocial https://t.co/ZOoR3dywJE pic.twitter.com/jjx6xOew3S

— immediate future (@iftweeter) November 10, 2020
Here are a podcast and a blog post to get you started.
Keep up with the digital transformation
Particularly notable in 2020 was the meteoric rise of brands selling Direct To Consumer. You'll need to have trust in the brand and a great customer journey to succeed but succeed you can… check out this webinar for more.
Building relationships, telling stories & making consumers understand your brand! #D2C selling on social is ultra-competitive & very difficult to navigate without a solid strategy in place. Dive into our latest webinar for advice on D2C social sales https://t.co/sRtflv1WqK pic.twitter.com/Y7oeESMGk3

— immediate future (@iftweeter) December 11, 2020
Don't lose the battle with sanity
Put simply, here are things you should NOT do:
DON'T try to post lots of posts, all the time, on every channel. Focus on your most relevant area and quality over quantity.
DON'T overuse automated tools like cross-posters and pre-scheduled posts. Or if you do, be prepared to jump online and pause posting if world news is likely to get in the way or be counter-productive to your message.
DON'T be vain about measuring success. Figure out the right KPI for the kind of campaign and social format you're using, then track all the metrics but determine the overall outcome with sanity.
DON'T think that a shiny influencer or celeb will solve all your problems, or that you can just ask content creators for free reviews.
DO NOT feed the trolls!
At IF, we've made all the mistakes before you could think of them, so if you want to utilise our expertise or just ask a few questions, just get in touch.