April 5, 2023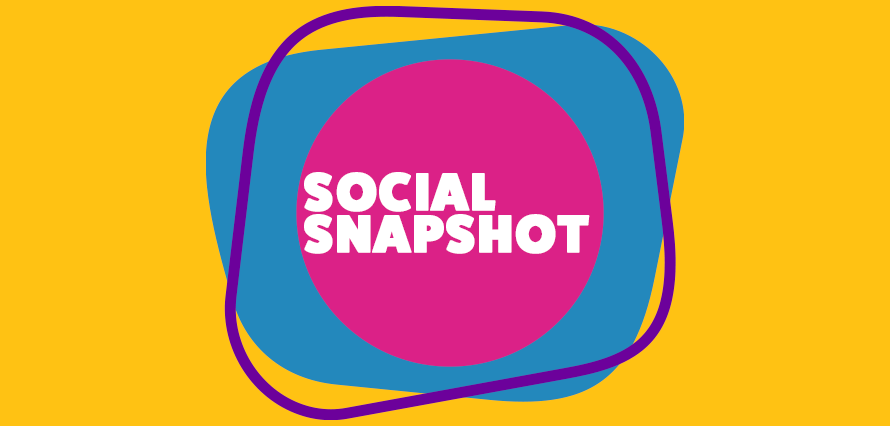 What is new and exciting in the world of social media? Let's talk about it…
LinkedIn Adds Suggested Posts
LinkedIn has added a new feature called Suggested Posts to its platform. The feature will display posts that may be of interest to users based on their engagement activity. The move follows the lead of other social media platforms in expanding content recommendations beyond users' social graphs to boost discovery and keep users engaged for longer.
TikTok Fined Again
UK regulators have fined TikTok £12.7 million for failing to protect children's data, allowing children under 13 to create an account on its app, and violating data protection laws. The Information Commissioner's Office (ICO) estimated that TikTok allowed up to 1.4 million UK children under 13 to use its platform in 2020. This is the first major fine under the new British rules to protect minors online. The app had previously been fined $5.7 million in the US in 2019 for collecting data on underage Americans without parental consent.
Facebook Retires Code Generator
Meta, formerly Facebook, is retiring its Facebook Code Generator as part of an update to its user security settings. The Code Generator allowed users to log in on another device by using a code to authenticate their session. However, this feature is only functional when users are already logged in on another device and are vulnerable to attacks. The update will not have a big impact, as only a small portion of people still use it. Users are encouraged to switch to other, more robust forms of two-factor authentication, such as Google Authenticator or security keys.
Twitter Has A New Logo
Elon Musk has changed the Twitter icon in the app to the Doge character, which is also the symbol for Dogecoin, the meme-based cryptocurrency that he supports. It is unclear whether this was meant to be an April Fool's Day joke or is actually a permanent change. Some speculate that this move may have a negative impact on Elon's reputation as a business leader due to the erratic nature of his management style on Twitter. Additionally, Musk is currently facing a $258 billion racketeering lawsuit over his support for Dogecoin.
Instagram Deactivates NFTs
Meta has informed Instagram users that their NFTs will be deactivated on April 11 as the company winds down its NFT-related projects. Instagram was previously seen as the logical home for Meta's NFT push, but the company is moving away from NFTs, which have been hit by a lack of interest and disruption in the crypto markets. NFT enthusiasts believe that NFTs may become commonplace in the future, particularly in a metaverse environment. However, for now, NFTs are not a viable investment or experiment, and they will soon be gone from Instagram and Meta altogether. Facebook NFTs will also be deactivated on April 11.
Snapchat Adds Another AI Tool
Snapchat has introduced generative AI profile backgrounds for Snapchat+ subscribers. This feature allows users to enter a text prompt for the type of background they want and choose from a selection of options. This is another step in Snap's integration of AI tools and could enhance the appeal of its subscription offering. Snapchat+ already has over 2.5 million paying subscribers, which is more than any other platform's subscription program.
Pinterest Announces Expansion
Pinterest has expanded its Creator Inclusion Fund program to support creators from underrepresented communities in five new countries: Canada, Germany, Austria, Switzerland, and France. The program was launched in 2021 to "uplift creators and communities that have been disproportionately underrepresented on the platform" and has since been extended to the UK and Brazil. The program's latest expansion will focus on sustainability, with participants creating Pins and Pinterest boards centred around upcycling, foraging, farming, thrifting, gardening, and other sustainable-focused content. The expansion is part of Pinterest's strategy to promote audience inclusion and support top creators in creating more content for their audiences.
Stay tuned for more of the social media news you need to know!