December 8, 2022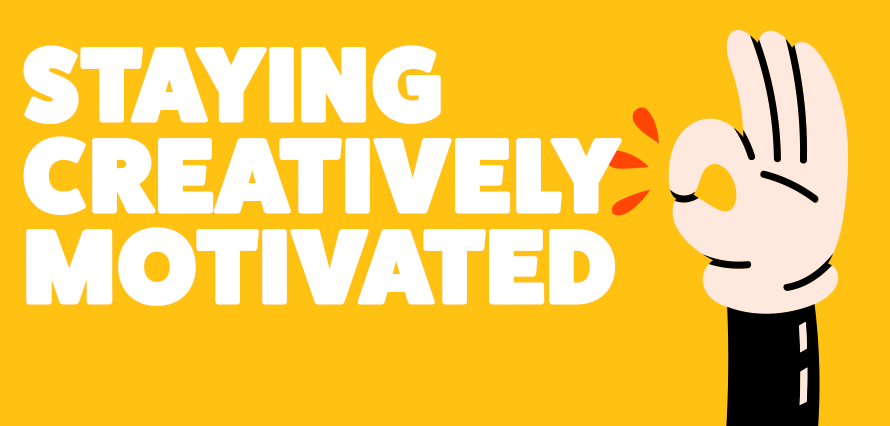 I've talked in previous blogs about creatives checking in with themselves, social media design tips, as well as going through how to create design templates for efficiency, however, in today's blog I want to take a moment to talk about finding ways to stay creatively motivated in this hyper connected social media world.
It's no secret the past few years have been… rough… and that a whole load of us are going through some major burnout due to the impact of stress, grinding away, and overall *world stuff*.
Certainly, this is something that sits very close to home as someone who is non-stop creative yet is also *burnt out*.
Below are some tips that I find useful and that have really helped me get out of that rut.
Take a break – So simple, right? It's usually the simplest things that have the most impact, and for me, taking a good break is one of them.  And I don't mean a 20-30 min break, I mean a break from creating anything for at least a week to really let your mind rest.
Get out – Yes, GET OUT! Go for a walk and surround yourself in nature.  One of the things I enjoy doing most is waking up early and getting out into nature to see the sunrise.  I'll always have my camera to hand to take a few shots. I find this to be really invigorating and doing something different to my usual creative really helps.
Try Something New – This follows on from the above, trying something you wouldn't normally do creatively. Whether that's lino cut, photography, cross stitch, baking! It really helps to get out of your own comfort zone and get your brain thinking differently by trying to solve whatever new creative challenge you're trying out.
Art – This should go without saying but surrounding yourself with inspiring work can be really helpful. Get some pieces of work from people you admire and create that space for yourself.  A wall of beautiful bold art, visiting museums and galleries, watching film and TV (Everything Everywhere All At Once should do it 😉 ).  Even surrounding yourself with other creatives. I know after I've been around other designers, I come home jazzed and ready to create!
But I think most of all, be kind to yourself.
And if after all that, you need even more inspiration… why… just head on over to our socials to check out some of the things we do!