August 24, 2020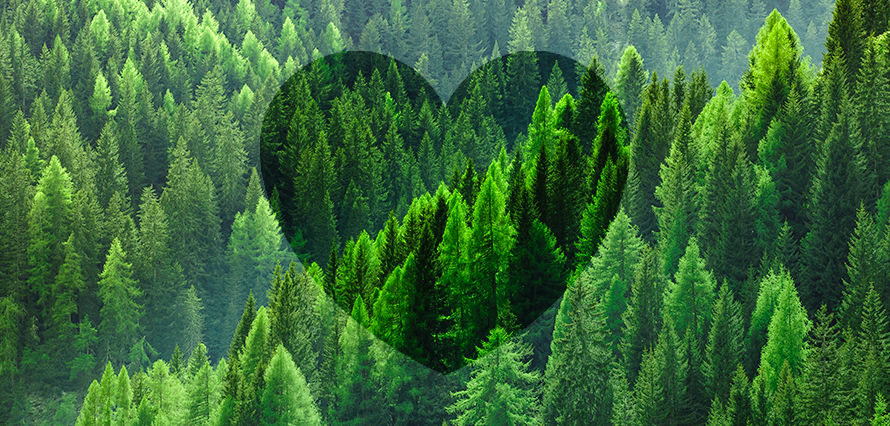 Last week I had the pleasure of talking with Neville Hobson, the Director of Digital Marketing at Internet Society, about all things social media (you can listen to the pod or watch the video). First off the bat was the topic of trust. We've blogged previously about how small actions on social build trust. So, I asked Neville to share his wisdom on what big actions brands needed to do to gain trust. The answer was to know your audience. And then be authentic, transparent and relevant.
We hear these words all the time in marketing. Be authentic. Listen to your customers. Be genuine. Blah, Blah, Blah! They are meaningless from overuse and often washed over and ignored.
Yes well, no longer. Audiences are categorically telling us what they want. All the data shows social behaviours and expectations have changed. And that change is making a difference to the view of brands. A difference that has consequences.
We took a look at a Sprout Social study released a few weeks ago, alongside up to the minute Brandwatch data and search insight. The results reveal a very different audience to the one at the beginning of 2020.
People want experiences
Your audiences are turning to social for the experiences they used to get in person. Over the last six months, 48% have increased their use of social for entertainment purposes. We've already talked about how our customers are dumping friends for fun on social.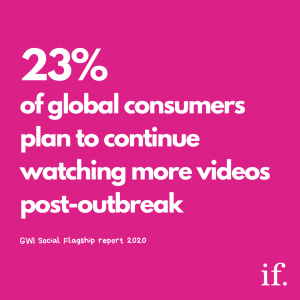 The result is that more time than ever is spent on social. GWI data shows that we are on track for the global average time spent by an individual on social media to top 36 days this year – that's 863.8 hours. Blimey!
Livestreaming is a likely post-pandemic game-changer for certain industries. The rise of TikTok and the launch of Reels all point to a need for more video content and greater entertainment.
Entertainment with strings attached
According to Sprout Social, consumers reward brands that share their values on social: When brands are forthcoming about their values on social, 58% are more likely to buy products or services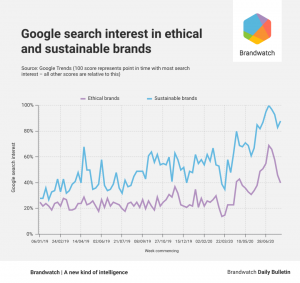 from them if they share similar beliefs.
Google trends reveals consumer intent around sustainable and ethical brands. Basically it matters more than it ever has. You do need purpose. Not lipstick on a pig, but solid inside-out purpose and values. Our audiences want us to care about them and the planet, if we want them to be loyal to us. They will search out brands that do good, or at the very least are ethical.
It means that to be trusted, you must do more than paper over the cracks with social. You'll need to change your business.
Stay true, or else
There is very little forgiveness when brands make mistakes in 2020. We've talked about cancel culture, but attitudes and expectations have changed so much more.
Your customers spot mistakes and missteps. Nearly half (48%) say brands have recently posted irrelevant or insensitive content amid the current state of the country. And when that happens, more than one-third (36%) of consumers will unfollow the brand on social.
Expectations are high with 55% of consumers wanting brands to take a stance that goes beyond corporate statements and monetary donations. They want a brand with purpose.
The latest Brandwatch Qriously data that shows that brands better walk the talk.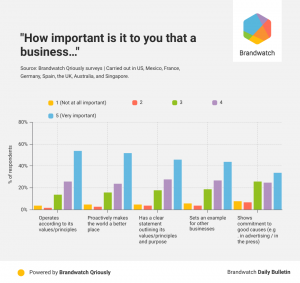 Our audiences believe it's important for business to behave better. They want a brand that 'treats its employees well', 'works to improve sustainability and protect the environment', 'sources workers, materials and products locally', and 'helps the most vulnerable in society'. All these values came higher than 'keeps prices as low as possible' as consumer priorities. Even cash-strapped consumers recognise the value of businesses acting to better society and the planet.
If brands fail to stay true to their commitments to social issues, they face serious consequences; 42% percent would start buying from alternative brands and 29% would boycott the brand altogether.
Now is the time to really get to know your audience. They have changed. Their believes, expectations and behaviours are very different from the start of the year. Ignore the change, and you could be storing up a heap of problems that will hit your revenues fast and possibly permanently.
As Neville says in our chat; "Now more than ever, you need to present yourself to your market, as a trusted partner."