September 16, 2021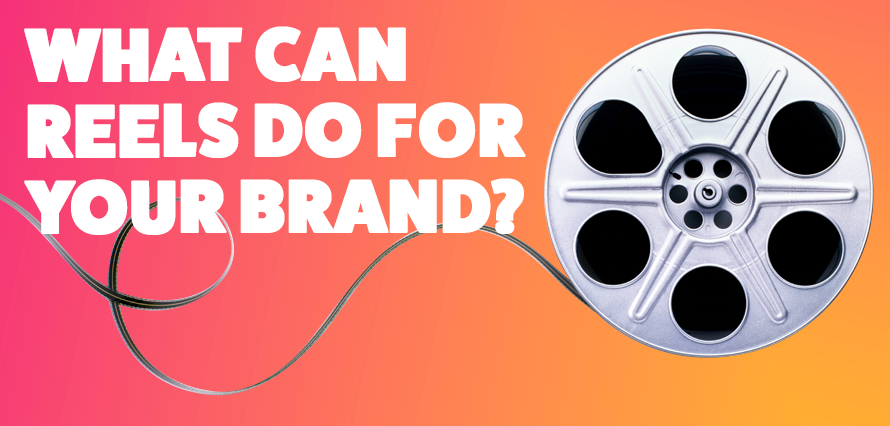 Have you noticed that the creation of content in Reels is growing day by day? But, how should you be using it? What can it do for your brand's social media strategy? Instagram Reels allows you to create and share 30-second videos with music, filters, and text in order to capture the public's attention quickly. Reels offer brands a new way to create content of interest on Instagram and will help increase organic reach and engagement. It will also allow you to obtain more views not only from people who follow your brand but also from those with similar interests to your brand and your content. For these reasons, companies should consider whether to invest in Reel production as a digital marketing strategy.
Let´s take a deeper look at the benefits Instagram Reels brings to your social media marketing strategy.
Reels can help you reach more audiences
This feature is becoming more and more popular, so it can help you get potential customers who are unfamiliar with your brand or product. Also, to compete with TikTok, Instagram is trying to push for more visibility. By displaying Reels in the explore section, your content will reach more users, so the chances of getting new followers and potential clients increase.
You´ll gain more engagement
Reels are a type of content that encourages user participation and interaction, achieving greater engagement, which will help you with the new Instagram algorithm. This type of dynamic and creative content can help you differentiate yourself from your competitors and win over your audience.
They allow you to connect with your audience effectively
Instagram is a social channel of direct contact with your users. Find out what type of content your audiences are interested in based on their tastes and preferences, when to post that content, and which hashtags you need to use based on relevance and interest. Reels can also help you connect with your audience using emotions. You can show your product or the day-to-day of your business from another perspective, less serious and more fun. Reels allow you to create entertaining yet educative on-brand content, a very effective and closer way of reaching people.
They are entertaining and more susceptible to going viral
Until recently, we didn't have as many options to create original, entertaining videos in such a simple way. It´s one of the reasons for its success and it differs from other platforms by the infinite possibilities of editing. There is no doubt that short videos are currently a trend and in high demand by the user, so you have a better chance of being seen by thousands of people and going viral.
You can bring your brand closer to your audience
There are so many ways you can use Reels to increase your brand awareness and promote your products. For example, you can show how the products are manufactured, how the products are distributed, the day-to-day life of the employees in the offices, a peek behind the scenes, how to use your products, tips or tutorials, the advantages of your services… the list goes on!
For more information about what Instagram Reels is and what it can do for your brand, contact us now!