By if-admin | January 22, 2016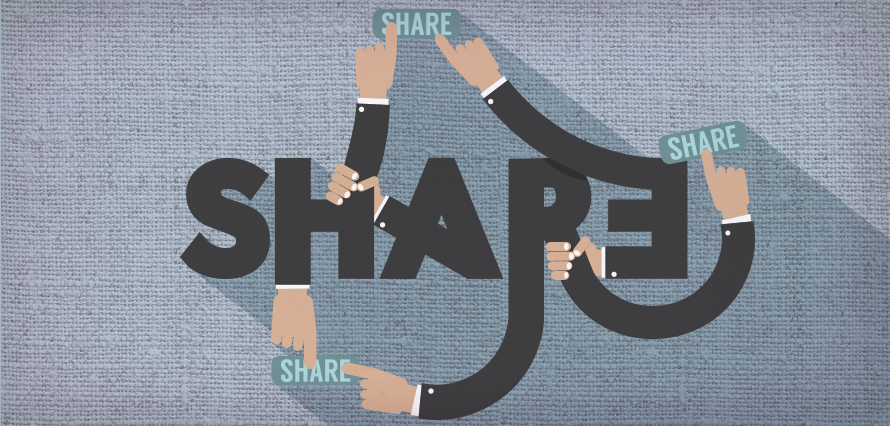 Sharing third party content is a major part of social media, as I'm sure you're aware from the countless Buzzfeed lists of 'things that only kids born in the 90s with Ninja Turtles as parents who watched Friends and grew up in a village will understand' that appear on your newsfeed.
But when it comes to the more serious side of content – the news content, the current affairs, the political or media opinions – it is a very competitive market. Traditional media outlets have long been searching to make their content relevant, accessible and profitable in an age where everything is expected to be free and online.
So which publishers are most successful in getting their content in front of the most people, and what does that mean for their competitors?
A recent report by Newswhip analysed the most shared publishers on Facebook in December 2015 (although only for articles published in English). This isn't a one off analysis, they do it fairly regularly and publish the results on their blog, so check it out if, like me, you're interested in this sort of thing. The results of this particular study were then published in a conveniently shareable graphic: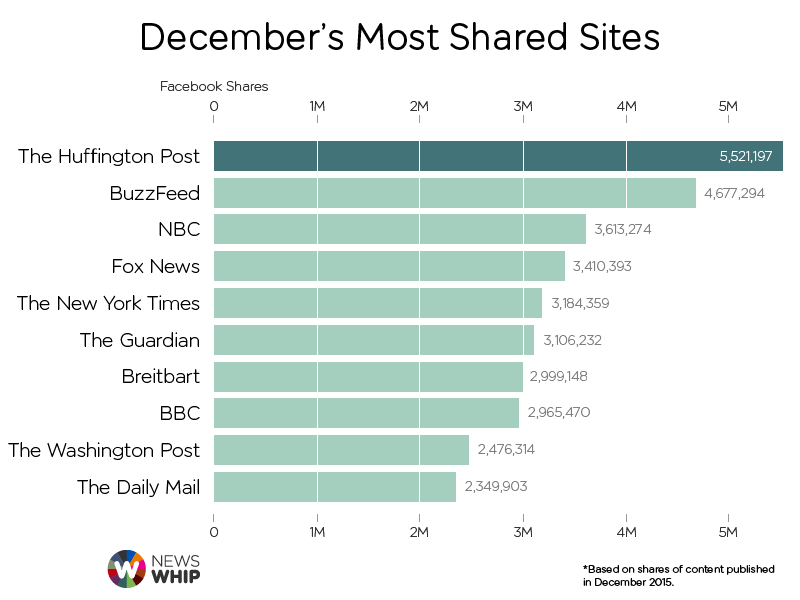 (Source: Newswhip)
What is interesting is that traditional media sites still seem to have a hold on the content being shared on Facebook. The New York Times, defined as a "hard news site," came in fifth place among shares in December, closely followed by The Guardian – a British newspaper that by no means has the greatest offline circulation.
The top two sites also topped the rankings in terms of engagements too (encompassing likes, comments and shares) with the Huffington Post and Buzzfeed getting 32.4 million and 26.4 million engagements respectively in December 2015. Huge.
This all shows that people still share content that has meaning, and that social is not all about fluffy kittens and pigs in wellies. Having said that, if you look at Buzzfeed's most shared content, people still love a list (and apologies in advance if some of Buzzfeed's headlines are a bit crude for your tastes):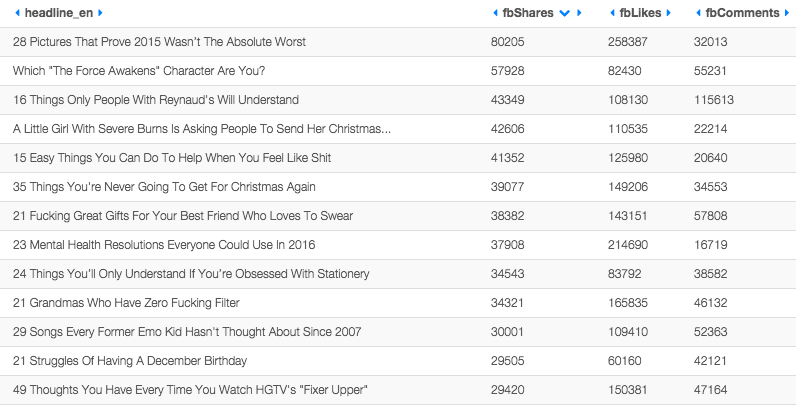 (Source: Newswhip)
So where does that leave the 'homeless media' that my colleague wrote about at the back end of 2015? Well, at the moment, it seems that traditional media outlets are still in a strong position in the original content space. But whether or not that stays the same for the rest of 2016 remains to be seen. Content aggregators and third-party sites do seem to be on the rise.
As my colleague so lucidly put it in that blog:
"Media companies need to focus on building brand equity and a following that enjoys consuming their media wherever it is situated."
That point is still valid, but it looks like (for the moment at least) they are doing a pretty good job of it.