January 17, 2022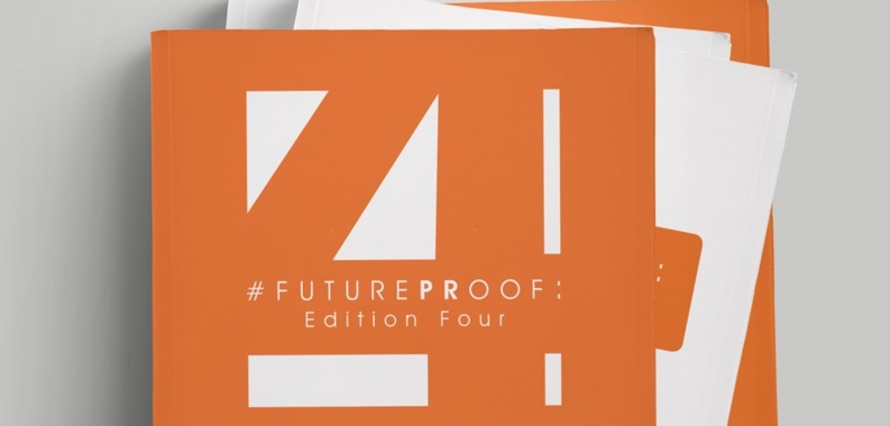 The fourth edition of #FuturePRoof is published today celebrating BAME talent. And Katy Howell has written the chapter on social media.
A crowdsourced book led by Future Proofing Comms, the #FuturePRoof series, aims to reassert public relations as strategic management function and make best practice available to all.
Katy was invited to take part in this new BAME edition to share her knowledge of social media. In her usual "tell it how it is" way, she details how sophisticated social has becomes and the skills now needed to raise the bar on communications.
She outlines the need to set the right goals in the first lace, why data is essential to social and the need for paid if you want to play in social.
Topics range from Katy's piece on social, to audience targeting, partnership working, reputation, pitching to radio and so much more. Written by authors of colour, the contents focus on best practice.
#FuturePRoof founder and editor Sarah Waddington said: "This was never meant to be a book about 'black issues', which are in fact cultural and societal issues, not black or BME – just like pay inequality isn't a women's issue. This was always to be a forward-thinking look at best practice within public relations, with the purpose of reasserting PR's value to business.
"Where contributors asked if they could write from a racial diversity and inclusivity standpoint, that was in their gift. And I'm glad some of the amazing authors took that decision. Every single contributor has done a brilliant job and I'm grateful to them for sharing their expertise."
Chair of the CIPR's Diversity and Inclusion Network, Avril Lee, said: "#FuturePRoof 4 speaks to the exciting, innovative and exceptional talent of BAME PR professionals and it shows that our industry can only flourish by embracing diversity and challenging the status quo.
"Now is the time to celebrate BAME talent – and more importantly, now is the time to progress and reward it equally."
#FuturePRoof 4 is dedicated to Elizabeth Bananuka for her work on BME PR Pros and The Blueprint diversity mark.
The authors are Advita Patel, Alicia Solanki, Andrea Ttofa, Annique Simpson, Anouchka Burton, Arvind Hickman, Asif Choudry, Evadney Campbell, Harriet Small Okot, Joanna Abeyie, Julian Obubo, Katrina Marshall, Katy Howell, Koray Camgöz, Mita Dhullipala, Nathalie Abiodun, Rohan Shah, Trudy Lewis and Zaiba Malik.
While the book can be purchased at cost via Blurb and on the Kindle, a chapter a day will also be released via the #FuturePRoof blog and shared via @weareproofed.