By if-admin | August 15, 2017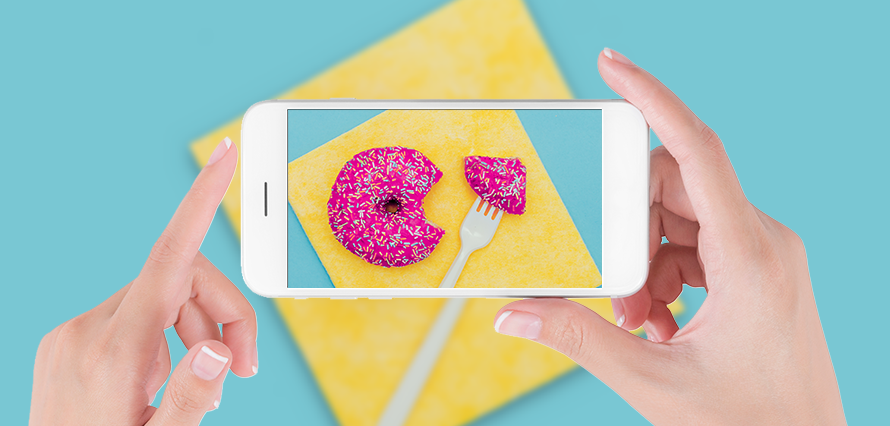 In our 'blink-and-you've-missed-it' digital world, social media is leading the way in which most of us receive information. Instagram's influence continues to grow. The platform topped 700 million monthly active users earlier this year and Instagram Stories reached 250 million daily active users just over a month ago. As we've been bragging about recently, Instagram has upped its game quite a bit. From its Custom Audience feature to the ability of viewing metrics and insights in the Platform API, Insta seems to be catering to the forever evolving needs of businesses.
So, while millenials dictate what's in and what's out, Instagram presents a unique opportunity to position your brand creatively and showcase its personality. Brands have not only grown but have been born on social platforms like Instagram. So what makes them so insta-good?
Step back for a moment and put yourself in the shoes of a young customer. When you make plans to go out for dinner what do you base your decisions on? It's simple; the restaurant's environment. In other words, how 'instagrammable' the experience is.
When opening their first restaurant, Media Noche, San Francisco entrepreneurs Madelyn Markoe and Jessie Barker had only one instruction for their designer: it had to be instagrammable. Their hook was the floor. Their custom-made tiles provided a visual anchor for everything that followed.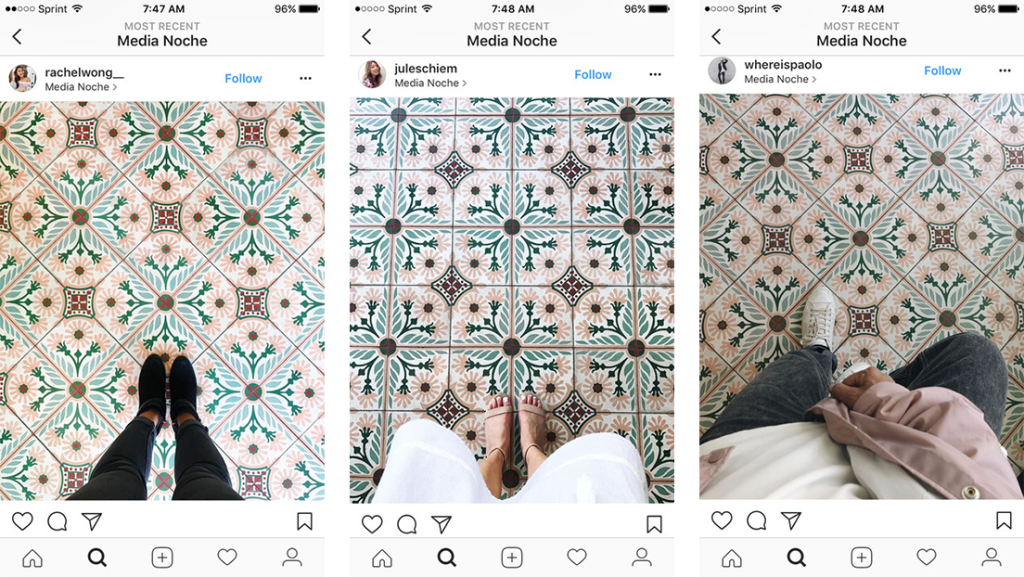 Other Instagram triggers include banana-print wallpaper in the toilets, and an exterior mural of pink flamingos. After the restaurant launch, Media Noche was an immediate social media success, drawing visits from a small army of San Francisco's Instagram influencers, who promoted the restaurant to tens of thousands of followers. And while Media Noche's food gets plenty of attention from Instagram users, it's the physical space that seems to inspire most of the geotagged posts. Markoe says that the restaurant's early social media success has attracted visitors from as far away as China and Japan. "They see the photos and they say, 'I want that for my Instagram' she says. The average guest spends around 10 minutes taking photographs before ordering anything, Markoe says. Many of them even bring tripods to better frame their shots. "It's just really insane," she says.
For years now, Instagram has sat at the centre of trends in food and drinks. Rainbow-coloured foods are often designed with Instagram in mind, and creators of treats like the rainbow bagel and Unicorn Frapuccino often see lines around the block after images of their products go viral.
Whether restaurants choose to believe it or not, it's true and it's happening right here and right now. If you don't believe me, try googling "most instagrammable restaurants in …". I know I was surprised too! So yes, it's definitely a thing.
Entrepreneurs are commissioning neon signs, painting murals of tropical wildlife, and embedding floor tiles with branded greetings — all in the hopes that their guests will make a fuss about it on social media.
Social media has certainly changed the way people eat today. But it's not just restaurants that need to watch out, all brands can learn a lesson from this too: it's all about the EXPERIENCE. Because if we don't put it up on Instagram, did it actually happen?